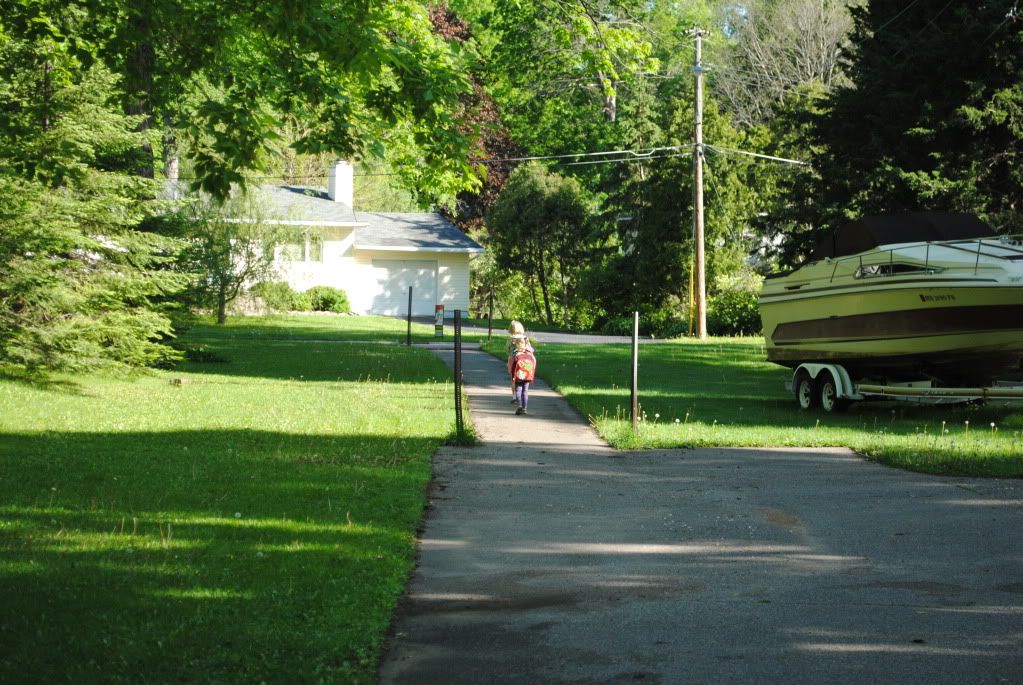 Emerald Drive, between Avon and Glendale Drive. A pleasant place to walk.
This is a place my daughters walk through every day, to and from school. This is Emerald Drive... the part of Emerald Drive you can't drive on. It was originally platted to be a street, but the city, in its wisdom some time ago, decided to just have it be a simple walking path as you can see above. It's fairly short... less than a hundred feet... but it's a safe place for people.
The city does a decent job clearing snow from it. The neighbors take a bit of pride in it, and often clear it before the city gets there. Below someone cleared a path before my daughters headed to school on the day this photo was taken.
It also is marked by four sign posts, or stakes. I suppose they are there to mark the path so a snow plow will know where exactly to go. After a while, my daughters and I started talking about the sign posts, and how they should have signs! We joked about making "No Parking" signs, which lead to "No Running" and "No Licking Ice Cream" and other obnoxious things.
A pretty place, but those stakes are kind of obnoxious.
The more we talked about it, the more I realized this would be a cool neighborhood beautification project. My daughter's school "Imagination Fair" (like a Science Fair) was approaching, and my 8 year old, Maeve agreed to make this her project, or mission.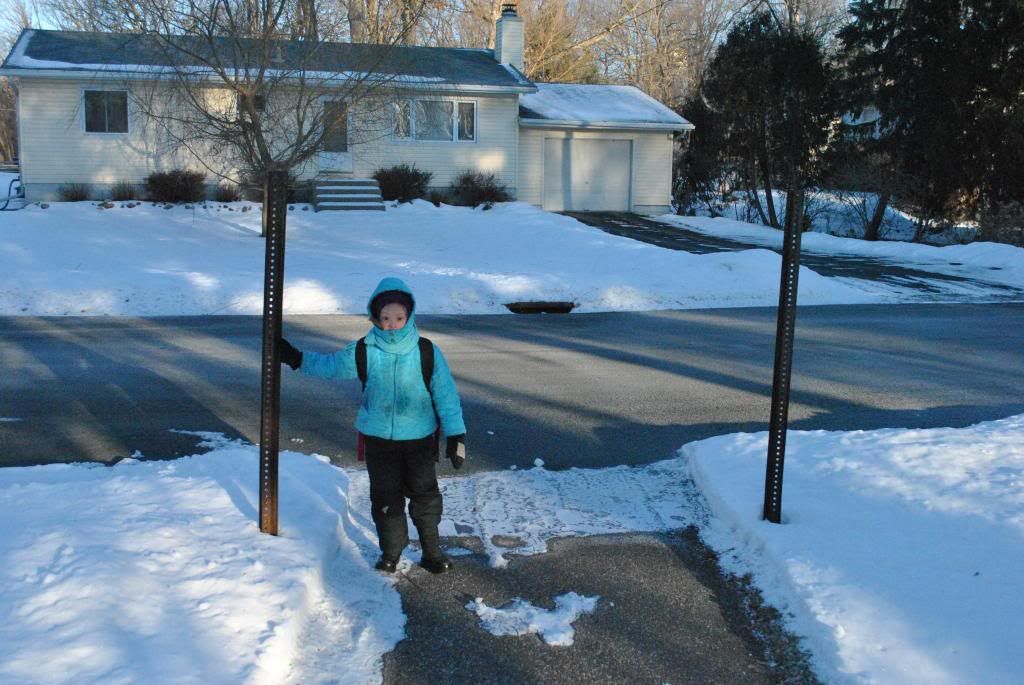 She takes on the task to give this sign posts some purpose! Let's call her "Agent Maeve"!
So we had a discussion about what kind of signs she wanted to create. She thought about making pictures of snacks and food (I think she was hungry while we were talking) and we talked about making pictures of kitties, stars, rainbows, and finally settled on making pictures of colored flowers.
Agent Maeve showing off her signs.
She wanted to do blue, green, red and yellow flowers. She created three drafts, and than a final product.
"I did this!"
Her father secured the signs firmly to the posts for all to enjoy.
Maeve showing Mound some love!
Is this Guerrilla Urbanism? Is Maeve a
Tactical Urbanist
?
Maeve showing her work at the Imagination Fair. Great job Sweets! (photo from Kristyn Hewitt)
No matter what, she makes her daddy proud with her efforts to make our neighborhood a better place.
Mission Success!