Here's an opportunity... this property is for sale...
http://minneapolis.craigslist.org/hnp/bfs/3564878004.html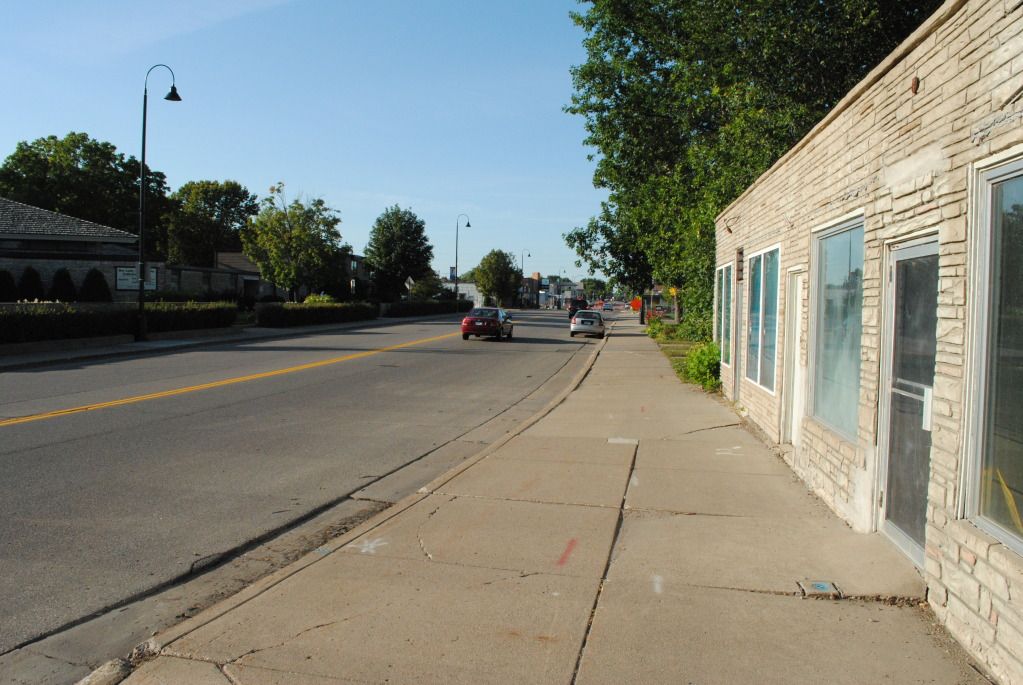 This property, without question, is one of the most unappealing properties in Mound. I have
written about
it before, several people commented on it at the Mound Magic meeting last October. City officials said, at the meeting, they have inspected the property, and since there's no code violations, they throw their hands up in the air to say "There's nothing we can do about it!"
I spoke with one of the two owners of the building last Winter. I've been thinking about starting a bicycle business, and this location being a block or two off the Andrew Sister's Trail, and Dakota Trail, seemed like a place to consider. The gentleman I spoke with was pleasant, and talked about how sturdy the building was with it's concrete block construction, and it's view of Lost Lake from the roof, would be a good place to do business. He seemed genuinely interested in a serious discussion, but it was also clear that the place would need a lot of work.
Frankly, the price they are asking on this property ($195,000) seems high. Looking at all the
commercial property for sale
(and there is a lot of it!) all these old, but still usable builds. Kirby's is asking for $170,000, the Tonka Tunes record store (which, at least, is currently being used) is asking $190,000. The county is listing the Market Value for these properties for much less... generally around $100,000. Some of these buildings are barely being maintained. Why put money into a building, when we've all been expecting some big developer to sweep in, buy it, and tear it down to put in a new building on location.
We should
DO
something about this.
So I say, let's do something. Let's take any one of these desolate buildings, and make it a
place
for a weekend or two this summer. Perhaps during the
Spirit of the Lakes
weekend, or Dog Days. Assuming it will continue to sit unfilled, let's get one of these land owners to find it in his heart to open up one of their place for local volunteers to come in, and make use of for a weekend that is sure to have lots of visibility and traffic.
Of course this is going to take work. We will have to get our hands dirty, get a permit, spend time making decisions, not take no for an answer... but if we keep our eyes on the goal... imagine the smiles of people seeing an empty building suddenly come to life? Imagine we had a place where people could stop and visit for a bit before, during or after the parade?
What idea's do you have?! What do you say
Westonka Community and Commerce
?
City of Mound officials and staff
? Local congregations?
Mound Westonka Rotary
?
Westonka BNI
?
Mound Masons
?
Or how about YOU?!
Comment here,
on Facebook
, email me, phone me your ideas. The only guidelines are our imagination. Let's take an eyesore, and truly make a
Place in Mound!