When in the midst of Winter, our minds often think about the upcoming Spring and Summer seasons. If you are a gardener, you may already be considering what plants you are going to plant as the ground thaws. Mound is lucky to have a group like the
Westonka Horticultural Society
in our midst to help us as we plan and grow our flowers and vegetables.
I often note as I walk about our city how much people care for their gardens, and the places near where we live. We have many parks with small flower boxes that the neighborhood attends. The city staff do a great job of caring for the plantings and bushes along County Road 15, keeping them pruned and clearing out garbage that tends to collect there. There is one home along Tuxedo Blvd, where I saw a gentleman nearly every time out in his front yard tending what I think was a vegetable garden that encompassed most of his front yard! I have several neighbors who do such wonderful work and create such beautiful places for those of us walking. There are some who have vegetable gardens, and seem to enjoy showing my daughters their growing produce, and even letting us take some home from time to time!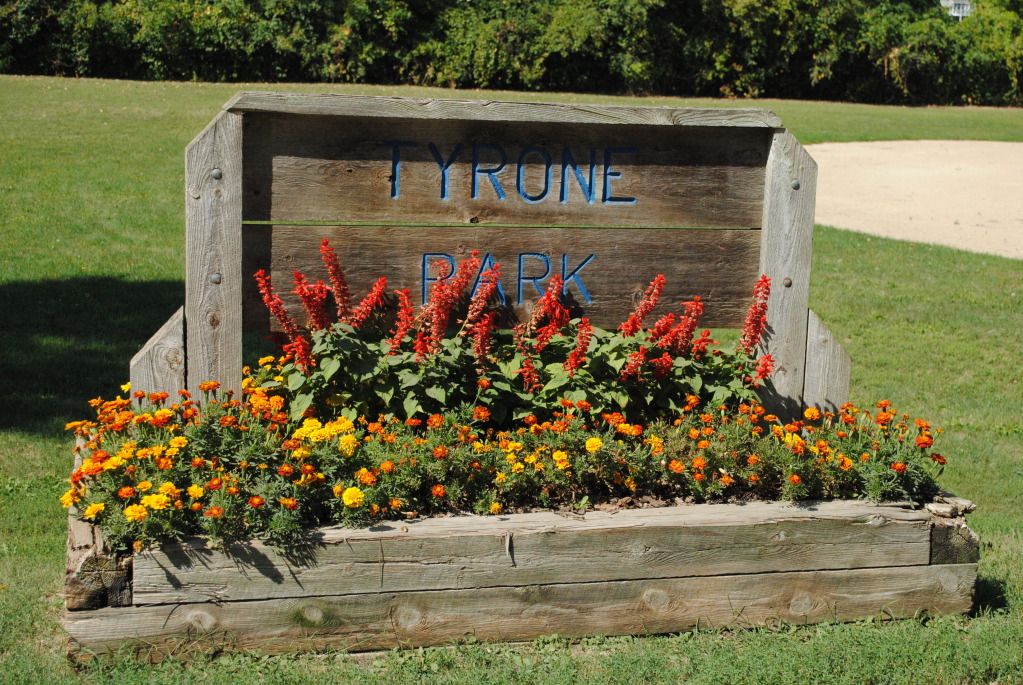 A neighborhood shows it cares about it's parks by tending to these flowers.
This last summer, as my kids and I were walking by Carbones on Lynwood and Commerce, I noted this planter pictured below. A closer look revealed it to be a beautiful plant, adding some green and color to the pleasant fountain and brickwork that make up this corner.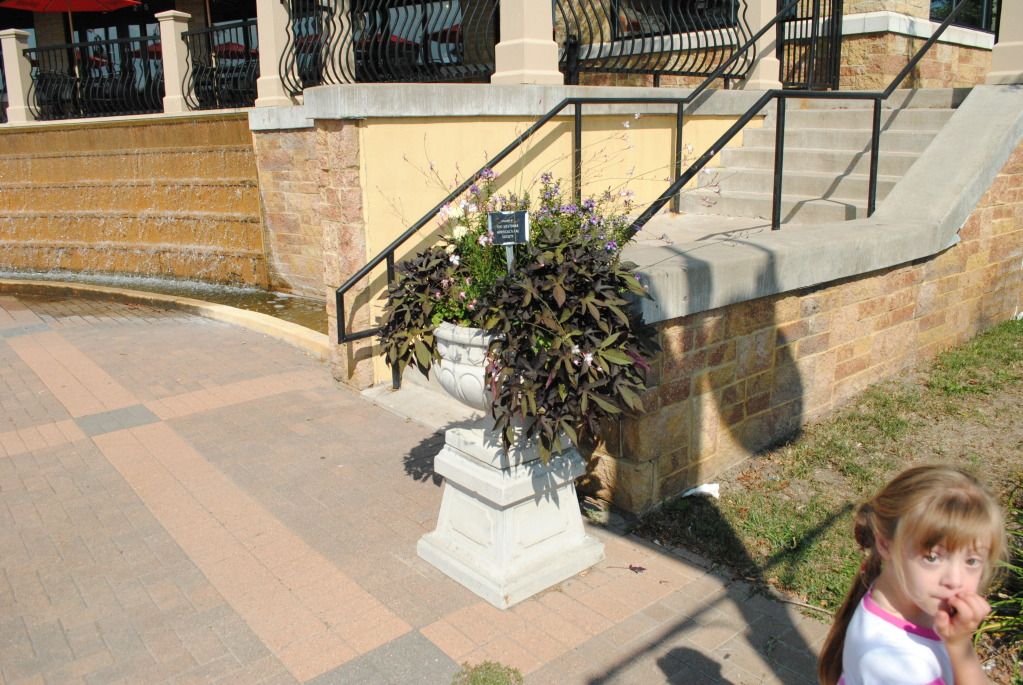 Wetonka Horticultural Society doing it's part to make Mound a better place!
The Westonka Horticultural Society donates
this planter,
the plantings, and takes time to tend it. (update - The WHS saw the planter empty for several years and approached the commercial realty owner for permission to plant them. They then make a donation to our society.) Since there is no water tap near here (I believe they couldn't use the fountain for some reason(update - the fountain water contains chemicals to keep the fountain clean that they can't use it for plant water) they actually bring their own water to this planter regularly. Not an easy feat considering the nearest parking is by the Verizon store. Their dedication here is admirable.
The Horticultural Society serves Mound in other various ways, including preparing and assisting with the Community Garden at Bethel Church, and answering questions from anyone (such as novices like me) at the Mound Farmers Market and other community events.
Look for more information about their big event of the year on Saturday, March 13. They will be hosting their annual Horticultural Day at the Mound-Westonka High School.
(Look forward to their annual plant swap in May)
Thank you Westonka Horticultural Society for helping make Mound a great Place!