Today we look at another park on the island, Tyrone Park. It's just north of Wilshire on Tyrone Lane. It's a beautiful little city park, the kind that anyone would want to live next to and enjoy.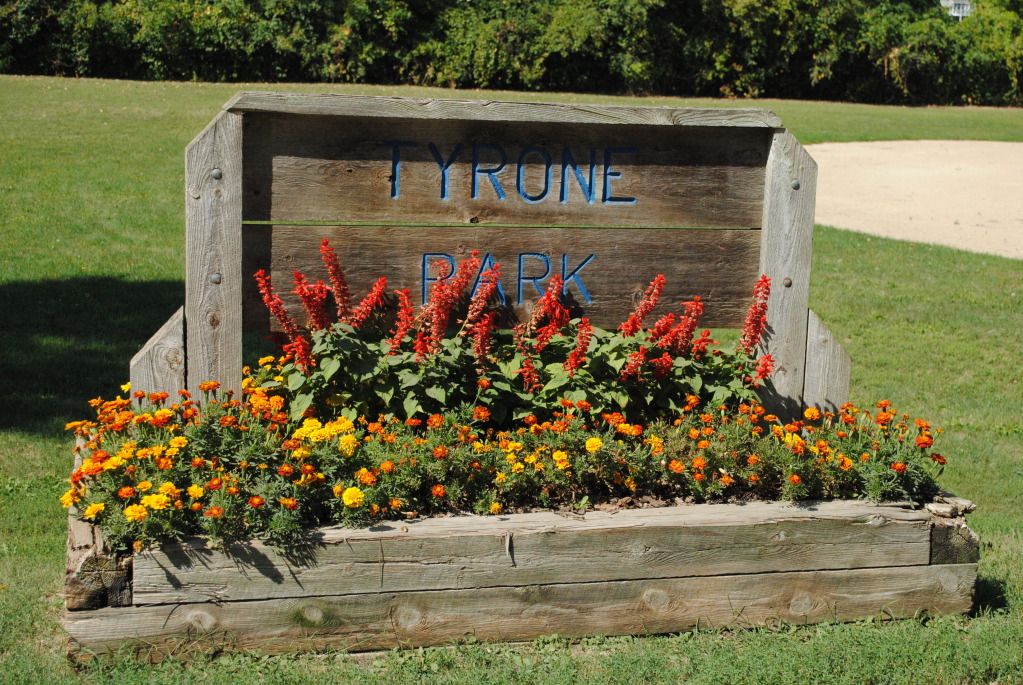 I well maintain sign. It's nice that it's neighbors take care of this place!
It has most things would would want in a park, including a playground, a big open area, baseball field with backstop, and a basketball court.
A great playground. There are places here for older kids, and some for younger kids as well.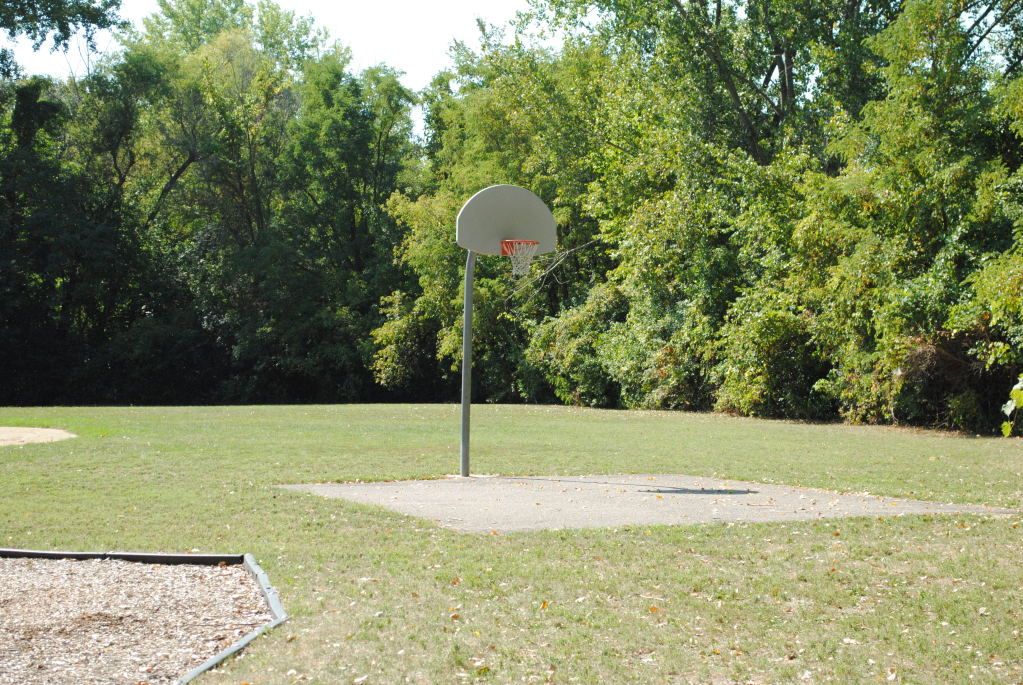 Basketball court.

Tyrone Park appears to be walled in on three sides with trees, but if you look closely on the northwest side of the trees, there's a well worn path, that connects the park to Carrick Road on the north side. I don't imagine this was a path the city planned, or maintain, but it's clear that residents on Carrick and it's neighbors use it, and even maintain a small bridge that lets them avoid getting their feet wet in a stormwater rut that runs through the wooded area.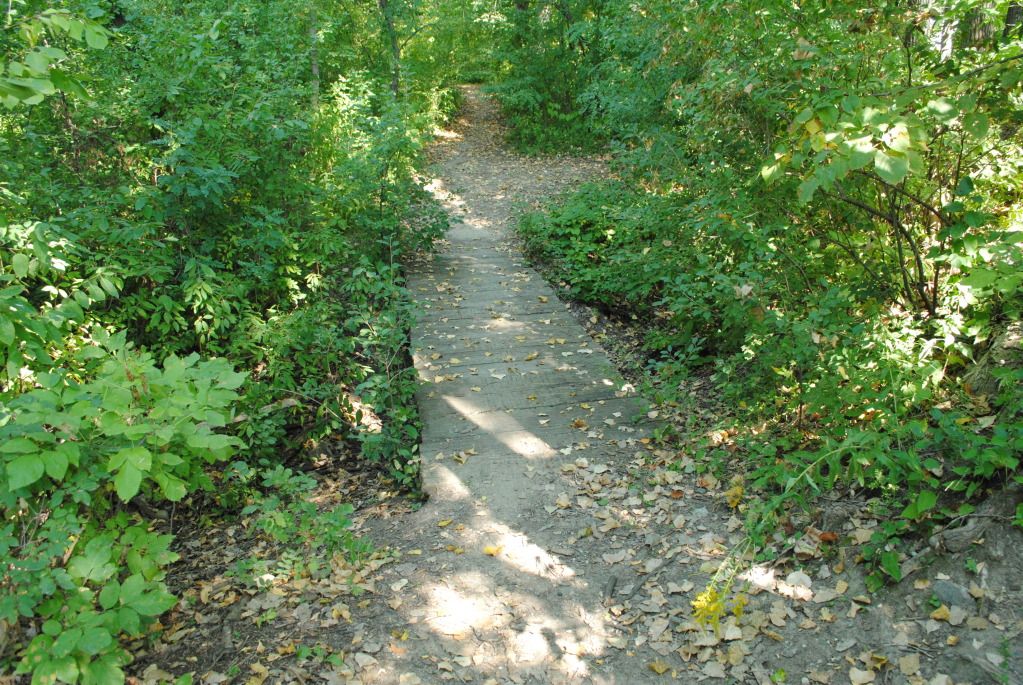 Bridge on path in wooded area.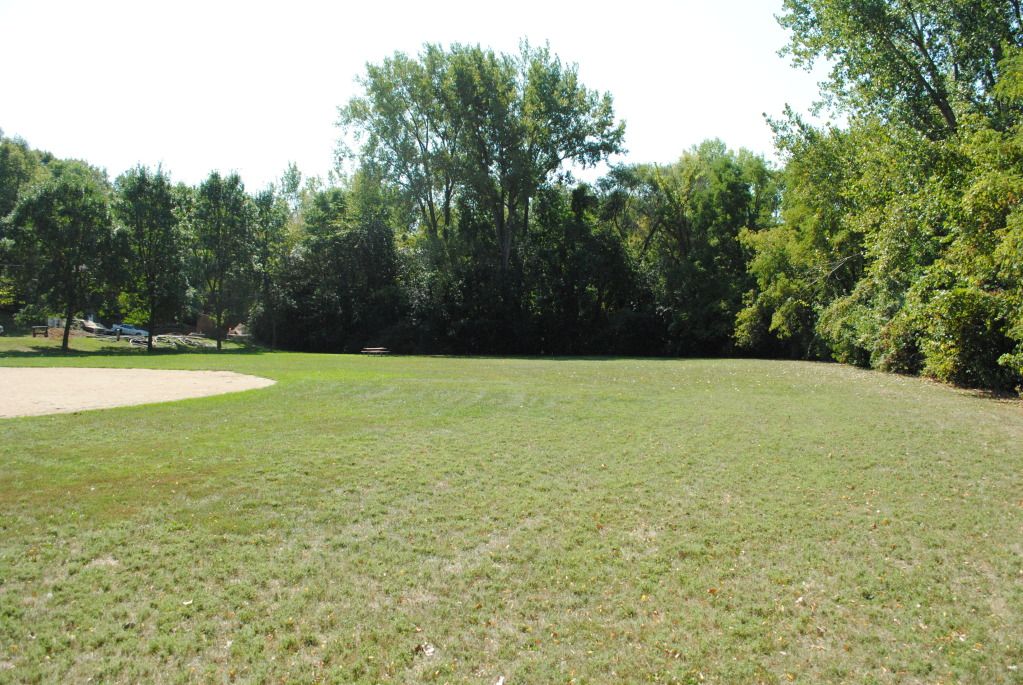 Nice big open field. Emerald Lake is actually on the west side of the trees here.

I believe one could park their car here next to the park on Tyrone, but as this neighborhood has it's streets being reconstructed this summer, I could be wrong. As we've noted in almost every other park we've looked at in Mound, it is very difficult, if not impossible to actually park on the street next to a park.
At "A Place in Mound" we believe it's reasonable for everyone to have access to it's city parks and common spaces whether they decide to walk, bike, or drive.


A beautiful baseball field.

One item lacking from this park was benches. Besides one picnic table that could've been moved anywhere, there were not places to sit around this park. The playground really should have places for parents to sit while the kids play.
Someone clearly saw the need for a bench, and has left a plastic chair here for people to use next to the playground.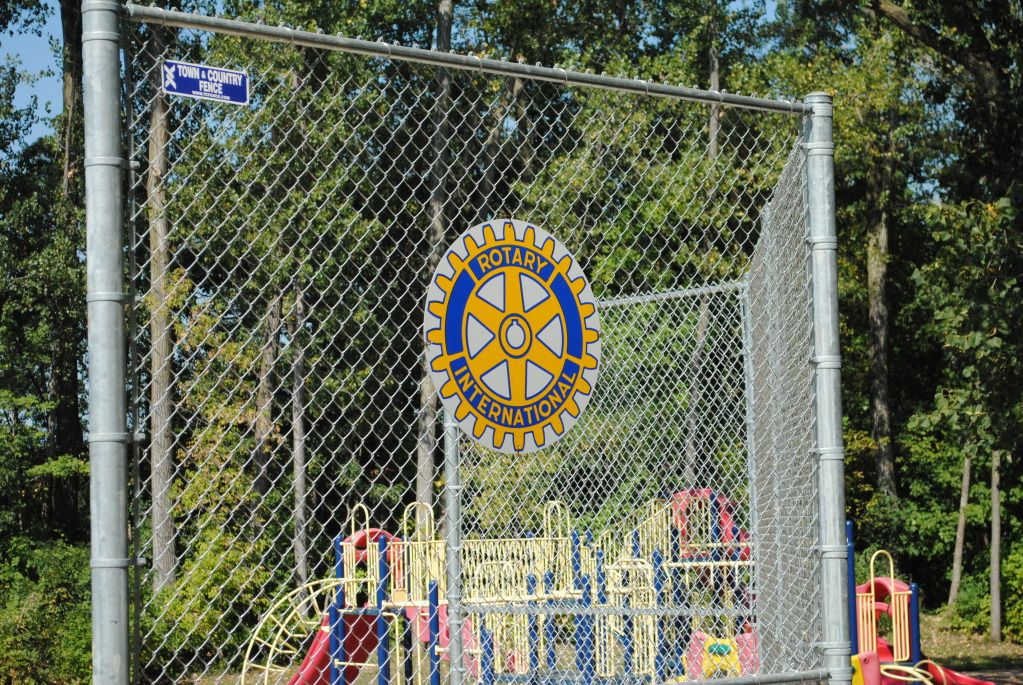 The backstop was actually donated by Rotary, another group making Mound a great place!

Tyrone Park is clearly a jewel of a neighborhood park that adds value to this neighborhood. It's inviting, useful, attractive, and clearly makes Mound a better Place!