Today, of course, is the first day of school for kiddos throughout Mound, which gives us a great opportunity to showcase another great organization here in Mound, the
Westonka School District
!
Children, parents, and the whole community in general, are fortunate to have a great school system facilitating education. The Westonka schools has a early childhood center, two elementary schools, a middle school, and high school. All the schools are award winning, and students and facilities clearly take pride in their work and efforts.
Shirley Hills Primary on Wilshire Boulevard
The
Community Ed
offers a broad range of programming, and is always looking for new opportunities to engage the community. In fact, the Community Ed department organizes one of my favorite city events, the Music in the Park series at Surfside.
The placing of Shirley Hills Primary, Grandview Middle School, and the Early Childhood center is nicely centered in Mound, and easily accessible. Shirley Hills and Grandview located in neighborhoods so children could walk or bike to school (
though many don't due to Mound's Boulevards
). Mound Police and Fire are very close by, as well as downtown shopping opportunities. This is a great way to connect our schools and our downtown.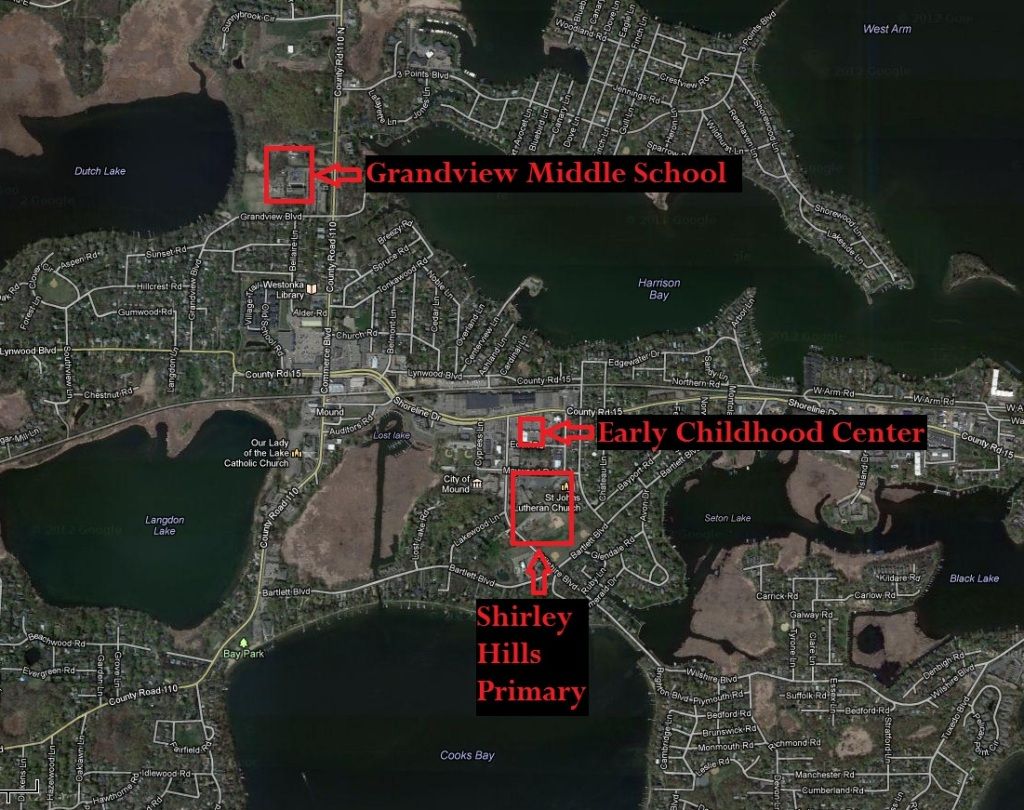 Nicely placed neighborhood school locations. Each accessible, though there are some stroad barriers on each one.
The High School and Hilltop Primary are projects from the 60s and 70s that put the facilities on the outskirts of town. There is one Minnetrista neighborhood that borders Hilltop, but the High school is very isolated. I can't imagine many students are able to walk or bike to those schools. Of course, great events happen at the schools, like athletic and fine arts events, and they are able to be wonderful 'places'.
Schools placed on the edge of the city. Land is cheap, but we pay for it with buses and cars. Grandview included so you can get perspecive.
Mound is fortunate to have an asset like the Westonka Schools. The city, school, and other organizations like Celebrate Greater Mound collaborate on projects, and work hard to make our city a great place. Looking ahead, the Early Childhood Center is doing their annual "
Stroll-a-thon"
in conjunction with Celebrate Greater Mound "
Scarecrow Stomp
".
Westonka Schools is an organization that makes Mound a place to drive to, not drive though.