It's been stated here several times how much we love the events along Auditor's Road, including the Greenway and the Mound Farmers Market. It cannot be denied that these Saturday morning events create great glimpses of city life that the downtown Mound desperately needs.
Mound Farmers Market. A great event, and a great place.
There is one problem with these events that has always bugged us about them... the disconnect from downtown business on Commerce.
How many of us actually go visit a business along Commerce while going to Dog Days Westonka, or getting some vegetables from the Farmers Market?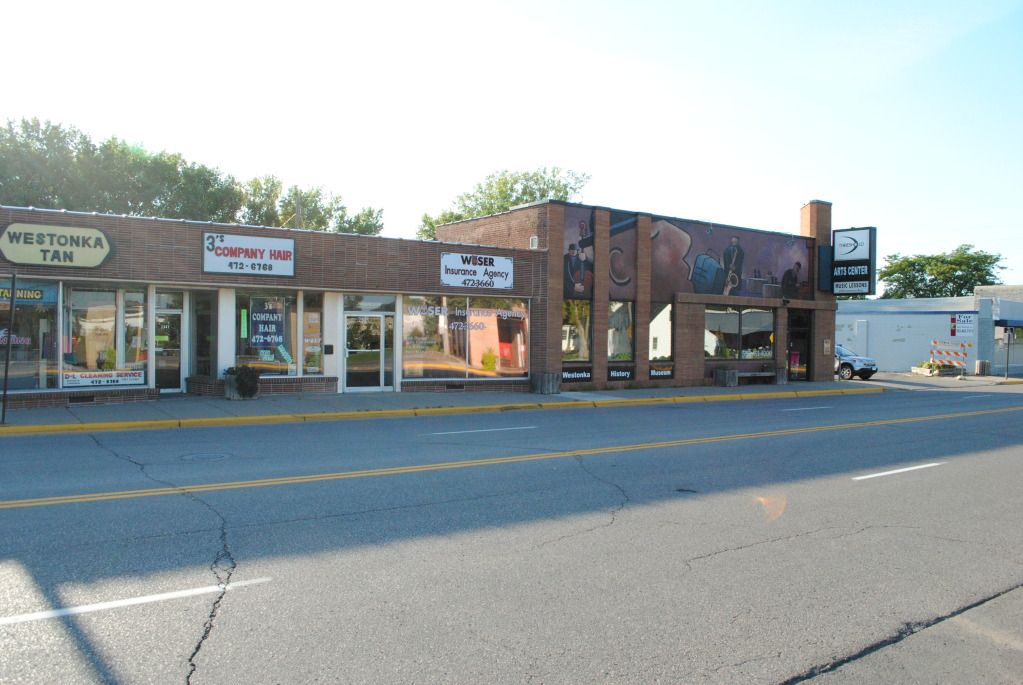 Who goes to Commerce Boulevard on Saturday morning?
That is a disconnect there that is wrong, and unhealthy for our city.
Instead of placing all those Farmer Market vendors in a parking lot behind the bank, or having all the activities like Spirit of the Lakes by the Andrew Sisters Trail and public docks, they should be lined up in the street on Commerce. Let the vendors, and small businesses, and those customers have some interaction with the Commerce Blvd businesses. You increase the opportunities for personal and business connections.
Imagine these kids playing in the Street, on Commerce!
Automobile traffic can easily be diverted around on Auditor's Road. Those are people who are just interested in driving through Mound. We don't care if it takes them an extra minute to get around downtown. What we are interested in is giving people, and businesses a PLACE to do what we all want them to do.
This is an easy and cheap idea that could give those businesses we all drive by on Commerce, a chance to prosper, if only for a Saturday morning.
Let's work for opportunities like this to make Mound a place to drive to, not drive through.