We keep saying there are simple, and cheap ways that we can make Mound a destination.
On street parking by Surfside
has to be one of the easiest and cheapest solutions out there, but here's
one
that was seen at the Minnesota State Fair last week in the Eco building....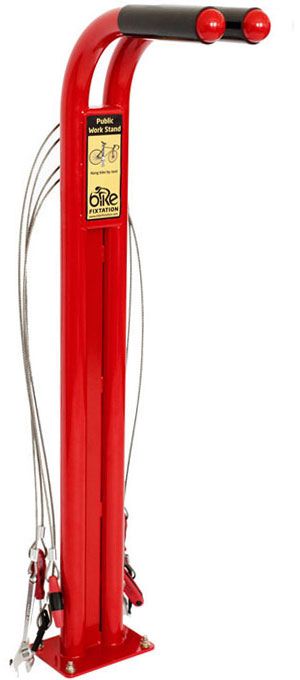 A public bike stand with tools to make bike repairs on the road.
The idea is simple. Create a durable and useful tool for trail users. The stand has all the useful tools for most bike repairs including allen wrenches, screwdriver, and pry tools for tire tube changes.
Public bike pump when you got a slow leak. To be bolted down to cement.
Perhaps the bike just has a slow leak... most bicyclist hate to be slowed down by a semi flattened tire. This would give one of those folks a reason to stop and take advantage of the conveniences Mound has to offer.
The whole system - 1 - Bike repair supplies, 2 - Bike stand, 3 - Electric air pump
A great idea for Mound along the Dakota Trail. I could imagine this being a city investment, or perhaps a local business would love to invite bikers under their roof for a chance to connect.
This is one idea of many that would be cheap and easy to implement, and give people a reason to stop in Mound. What ideas do you have so that Mound can be a place to drive to, and not drive through?
http://www.bikefixtation.com/