Is your street in Mound guided under a highway statute?
We've talked about Bartelett, and our other boulevards before here on A Place in Mound. It's a neighborhood street that acts like a road (or as we call a Stroad). Bartlett is wide and straight. it has confusing "No Parking" signs. It's only redeeming quality in my mind is that it's in terrible shape, so many don't drive on it, or can't go as fast as drivers want to.
Bartlett Boulevard, it's not a County Rd here, but it isn't a nice neighborly street!
Bartlett Boulevard is scheduled for reconstruction in 2015 dependent on funding and the city council will.
Let me take a moment to thank everyone for their support for "A Place in Mound". The conversations that are happening here on the webpage, and on Facebook have been enlightening and engaging almost everyday. If you haven't done so, please 'Like' our Facebook page, and if it's easier for you, you can enter your email address on the left so you get notified by email when we post.
Also, please feel free to share the ideas we talk about here with your friends and neighbors!
We asked the city if the Bartlett Boulevard's layout was going to be changed at all, as the Mound Comp Plan seems to have a design for streets labeled as a future collector, which is what Bartlett is labled. The word from the city is that the intent is for it to be reconstructed the way it currently is and using state design guidelines. There are certain constrictions, as it is currently designated as a MSA street.
Huh? What's an MSA street you may ask?
Municipal State Aid
, which is essentially gives MNDOT authority to
"

distribute funds for

highway

maintenance and construction to counties, cities and townships."
HIGHWAY?!?!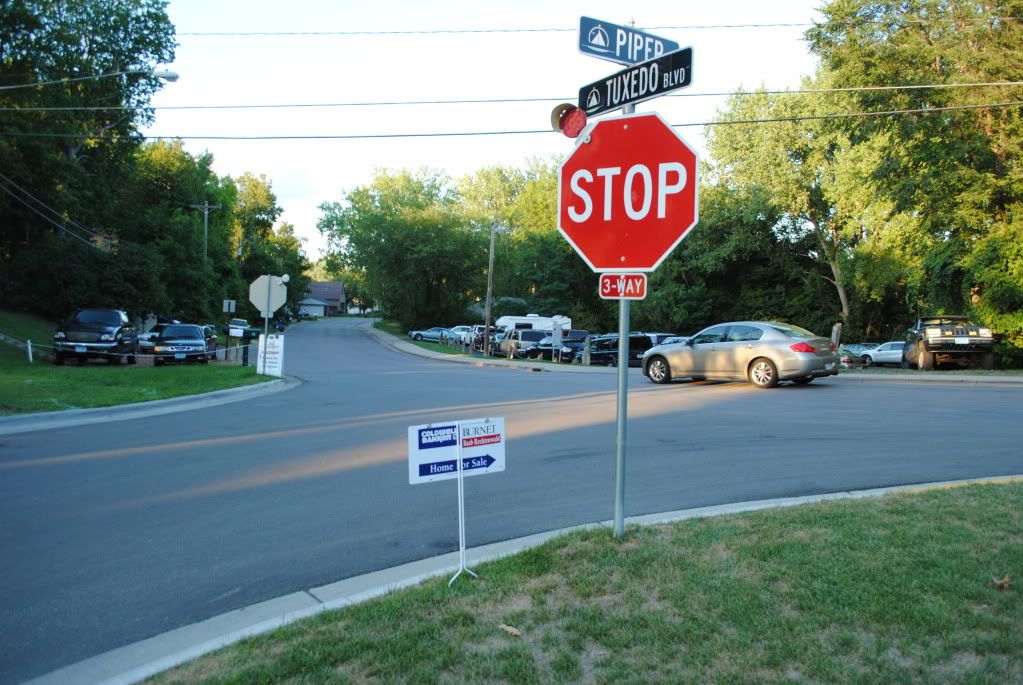 Tuxedo Blvd, or should we just call it Tuxedo Highway?
That's right. Our Boulevards (and other streets!) are funded, in part, so they can fall under Highway statutes and guidelines so cars can go faster.
The city did indicate to us that residents do have input in some of these decisions. This is an opportunity for the neighborhood around Bartlett, and your neighborhood too, to work with the city to have a street that serves the people that live on and around it. If commuters are looking for a shortcut from Minnetrista to their office in Eagan, well then maybe they should find a real highway.
So how many highways do we have in Mound? We did some digging, and found out the Mound has 20 streets that get highway funding from MNDOT. Is your street on this list?
AUDITORS RD
BARTLETT BLVD
BRADFORD LANE
BRIGHTON BLVD.
COTTONWOOD LN
CYPRESS LANE
DEVON LN
FAIRVIEW LANE
GRANDVIEW BLVD.
HIDDEN VALE
HIGHLAND BLVD.
IDLEWOOD ROAD
LESLIE ROAD
LYNWOOD BLVD.
MANCHESTER ROAD
MAYWOOD RD
RIDGEWOOD RD
THREE PTS BLVD -
TUXEDO BLVD
WILSHIRE BLVD
On a first glance there were a couple of surprises. Notably Shirley Hills school, not only has Wilshire and Bartlett labeled as MSA, but apparently Maywood Rd on the northside too.
Maywood Road and Wilshire Blvd, apparently both streets are highways, which must be why they only put two crosswalks here. I guess you shouldn't think about walking to Mediacom.
We will continue to explore this topic more in the coming weeks. Go read a
great story
about how MSA street designation was used in a neighborhood in Baxter, MN.