Celebrate Greater Mound
is a local organization devoted to making Mound a better place! Mostly businesses, and organizations, it also includes a few individuals that focus on events and places of business in the Mound area. It allows people to coordinate, share information, and put together fantastic events for the people of Mound!

Making Mound a great Place!
It's this wonderful organization that organized and produced all the wonderful banners we have on our street lights about town,
Dog Days,
and now they organize the Christmas Tree lighting festival.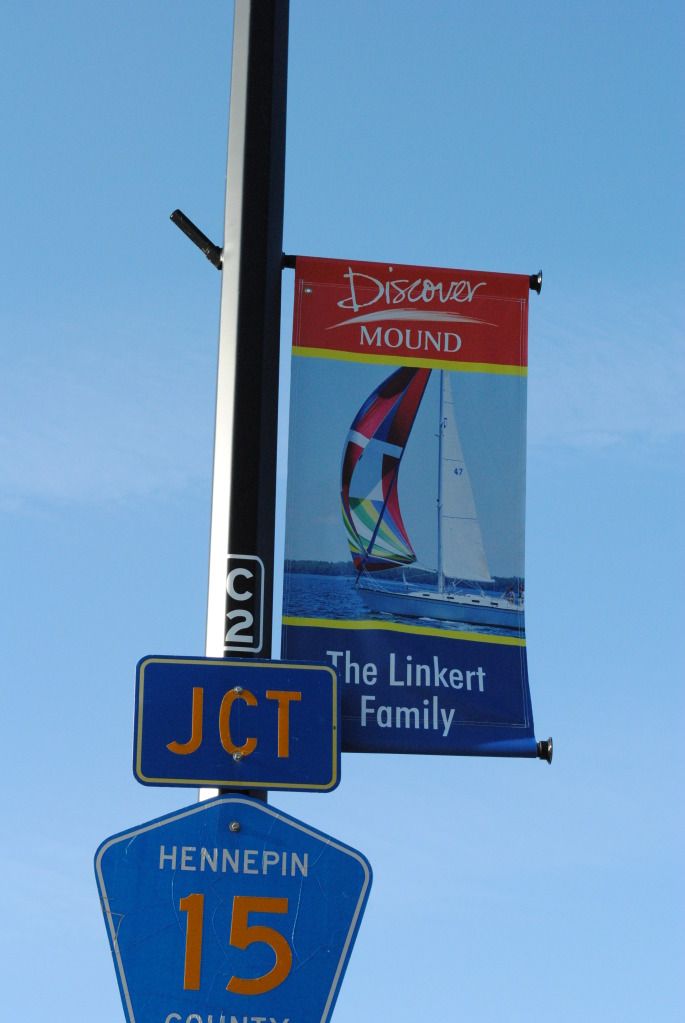 See! Anyone can be in Celebrate Greater Mound!
The monthly lunch meetings are interesting. They give everyone a chance to introduce themselves and highlight recent and upcoming events. A member or two will get a chance to showcase their business or organization.
Other fantastic events held by Celebrate Greater Mound is the Moonlight Trail walk held in February along the Dakota Rail Trail. They do a fantastic job of setting up booths and fires along the trail, giving people a chance to enjoy a pleasant walk, and getting a hot chocolate. Perfect timing too, as we enter the doldrums of March.
Looking ahead, Celebrate Greater Mound next big event is the Scarecrow stomp. The town will suddenly be decorated with scarecrows of all kinds along downtown, and place of businesses. They are collaborating this year with the Westonka ECFE Stroll-a-thon, and the Farmer's Market. That gives all a chance to support each other and make the greenway a great PLACE!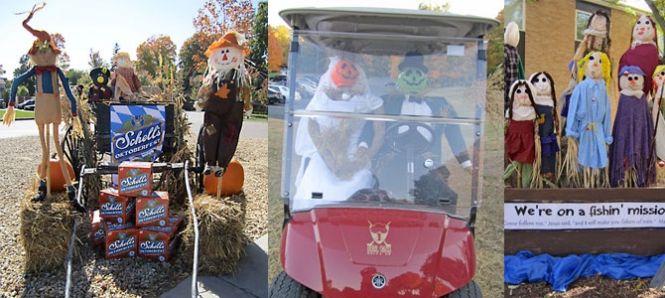 Scarecrows start popping up in September.
You don't have to be a business to join, sign up as an individual or as a family, and support our places of business, and volunteer a little time to an event. You won't regret it!