Veteran's Park is a very small park on Langdon Lake, on Commerce Boulevard, next to the Langdon Lake Apartments.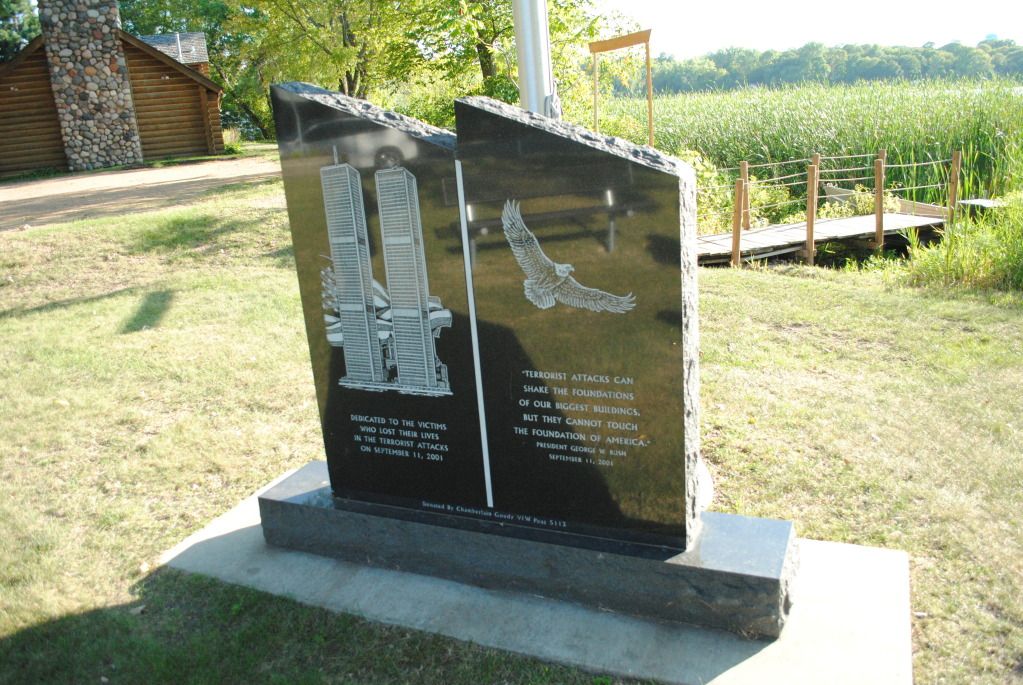 Monument memorializing the 9-11 attacks is the dominate feature of Veteran's Park.
I believe this is a very old park, as the city document doesn't show a date the park was created, so may be as old as the city is? Perhaps it was originally the city access to Langdon Lake?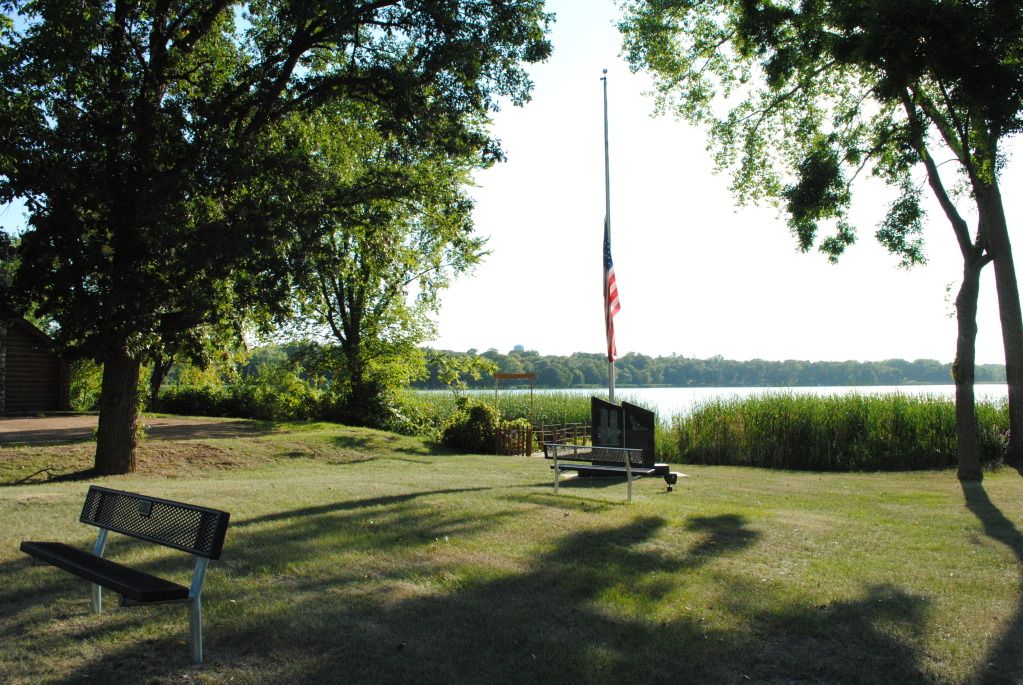 A couple of nice benches show this park was built with care.
It's quite small, and I imagine it's a nice respite for the apartment residents to be able to use in small ways, though may not be big enough for kids to use except maybe a game a of catch, though they would need to be mindful of the traffic on Commerce.
Lake frontage here, but no apparent public dock.
I failed to note for sure, but I believe you are allowed to park on the street next to the park.
As it's only a couple blocks away from the Veteran's Memorial Plaza, next to the Parking garage
noted earlier this week
, the park seems redundant. It's clearly been updated recently, and the monument each park has stands for something different, but one has to wonder what the thinking was to have two veteran memorials sitting only a couple of blocks apart. Is this good use of public space? Neither seems to be used very much, so what is the public saying about them? Are they truly valued?