We've said before that Mound city streets are very important to Mound places. The way they connect our neighborhoods to downtown, and local communities is important to our livelihoods.
Bartlett Blvd by Shirley Hills - Mom bikes with her child to school.
Frankly, there are lots of issues with many of Mound's 'Boulevards' like Tuxedo, Wilshire, Three Points, and Bartlett. Unless you are driving by at 40 mph you just don't feel like you belong there! As someone who regularly walks along these roads with small children, it is often a stressful situation. Many of us have been raised in a culture where cars are king and stay out of their way. Now we have built our streets like this, and are made to feel bad if we get in a cars way.
Bartlett Blvd - Does this really connect places?
Bartlett Blvd from the stop sign on Wilshire, to Shoreline Drive is a city street that acts like something bigger. Many of it's users are just those who use it as a shortcut from the Commerce/Bartlett intersection, to Shoreline Drive. I don't blame them. It's wide, flat, and cars are not allowed to park on much of it, though that gets confusing at times. The only thing that slows them down is that its in rough shape. It's due to be reconstructed in 2015.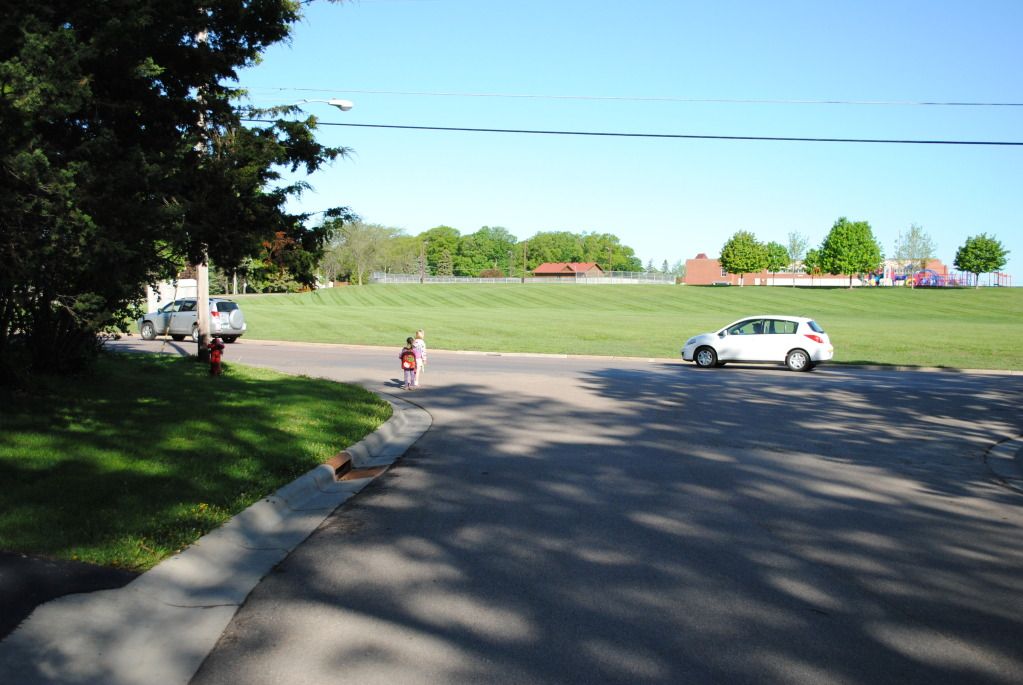 MN Statutes
169.21 PEDESTRIAN
- "
every driver of a vehicle shall (1) exercise due care to avoid colliding with any bicycle or pedestrian upon any roadway"
Of course, Bartlett is a neighborhood street, where lots of families live, and has a city park, and Shirley Hills school. I know for a fact many pedestrians (or, as I call them, People) limit their exposure to Bartlett. Most families drive their kids to school regularly, instead of exposing them to this street. Bartlett may make a great connection for people to drive from Minnetrista, to an office in Plymouth, but it's a terrible place if you want to walk to the local school or church.
And that's the point. Bartlett Boulevard is not a great connector for the neighborhood, but a wall, dividing people from the places they might want to go.
Mound needs to rethink it's streets, and make them available for EVERYONE.