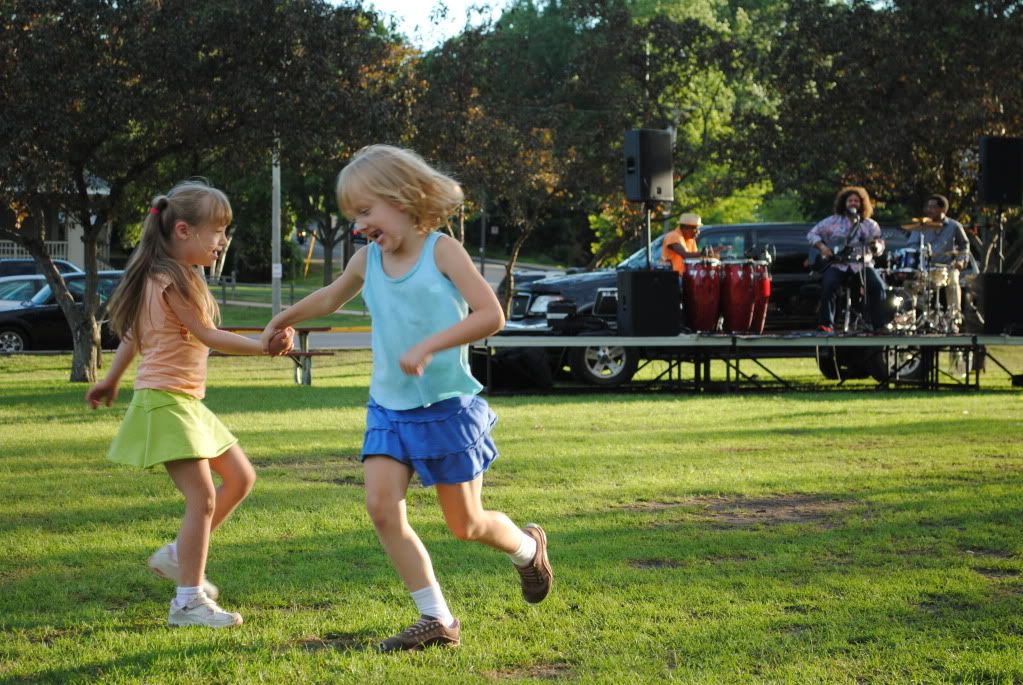 Two girls enjoying Music at the Park at Surfside Park
My daughters and I biked to Surfside Park and Beach tonight to enjoy the Music in the Park. After we locked our bikes to a tree (since there is no bike rack available) we found some friends who shared a blanket with us.
My wife surprised and delighted us by joining us a little later, after the concert had started. She drove, and luckily got a parking spot in one of the lots at the park.
But this made me think. What would've happened if she didn't find a spot in one of the lots? What would've you done? Would it be worth parking two blocks away on the street, and then walk back to the park to join your family? Or would you have just given up, and gone home?
I've spoken with several people who have told me they won't try to get to the Music in the Park series if they are running late because they don't want to park two blocks away. I don't blame them.
Opening up on street parking at Surfside would increase adjacent parking spots by twenty percent* by my conservative estimates.
We should insist the City of Mound let Surfside Park prosper and be the great destination of our region.
Please share this website with anyone you know who is interested in Mound events and places, and 'Like' us on Facebook
!
GML4
* - I estimate there are 41 parking lots spots, plus boat trailer spots. There are easily 10 parking spaces on Bartlet Blvd, perhaps more!