One thing that makes for good places in Mound is the need for good connections. David Greenslit at the Mound-Westonka Blog had noted recently that
biking though the Lynwood/Commerce intersection is not a pleasant experience.
He's been blogging a lot about biking in Mound.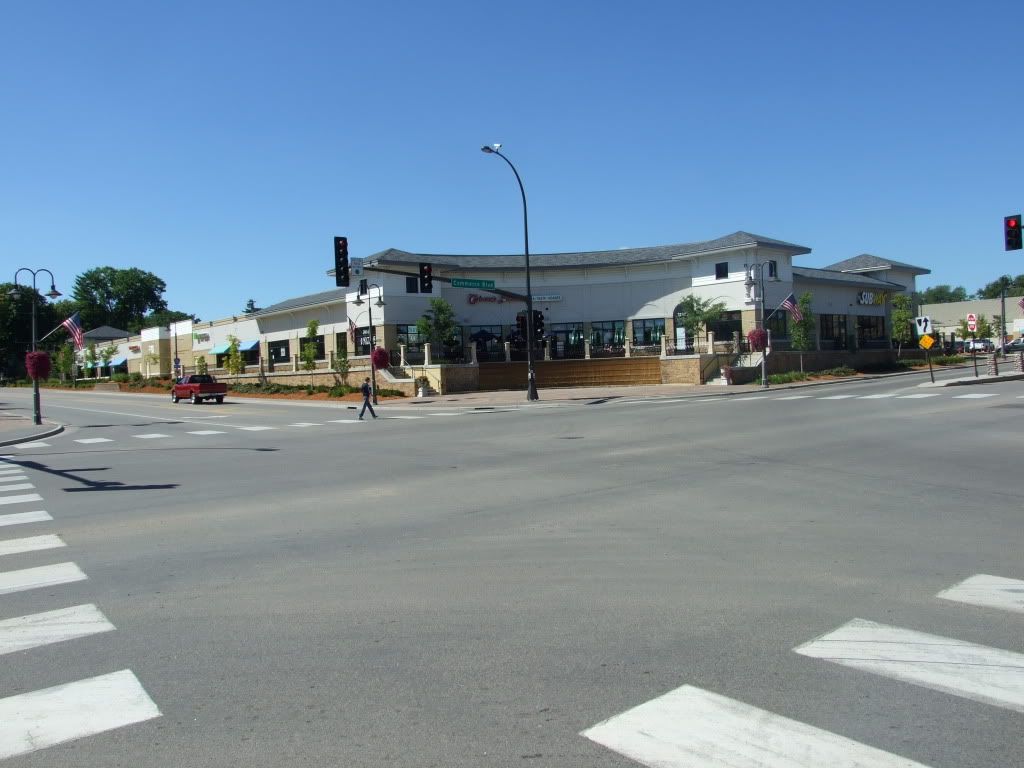 Lynwood and Commerce... a place for cars.
The Dakota Trail brings through many bikers and pedestrians through town, but what do they do if they want to stop and enjoy a place in Mound like grabbing a bite to eat, or grab a drink? Unless they head to Caribou or Porta Del Sol, they would have to probably deal with Lynwood and Commerce Blvd. A place where bikes 'should' be in the left lane, leaving the sidewalk to pedestrians... but most bikes end up on the sidewalk because all the vehicles make it very uncomfortable. This new intersection, bringing together two county roads, while great for getting cars though quickly and easily, is barely tolerable for the rest of us. WALK/DON'T WALK lights don't give preference to pedestrians. And unless you are walking to Carbones, or True Value, you need to walk at least the length of a large building to get to your destination. This will be true even with the new Walgreens.
As Mound continues to develope it's downtown along Audtiors Rd, what kind of intersections will it have to Lynwood and Commerce? Are they going to be like Lynwood and Commerce with stop lights?
Now look briefly at an intersection of downtown Excelsior...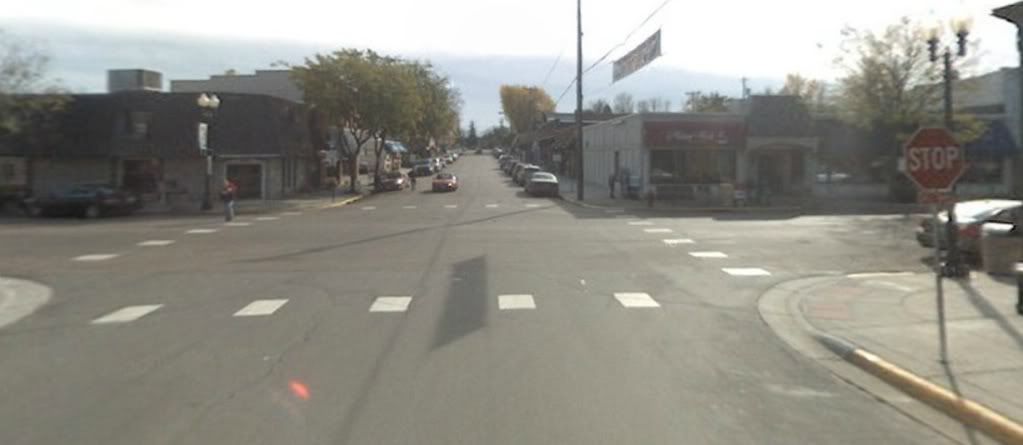 Downtown Excelsior intersection, a place for everyone?
Here is a friendlier place for pedestrians and bikers, while cars can still get through. Stores have doors near the intersection, on street parking slows down traffic. Stop signs means pedestrians don't have a long wait to cross the street. Can Mound have an intersection like this as it developes Auditor's Rd?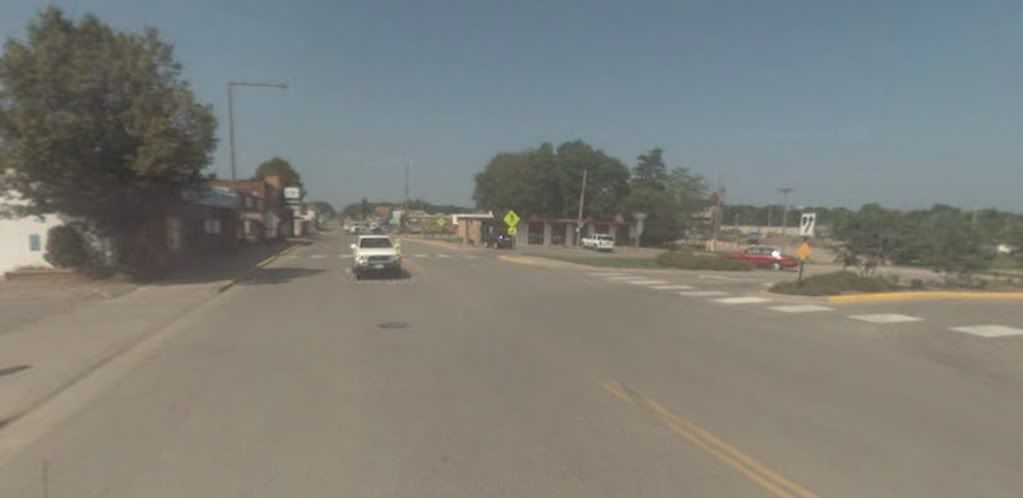 Commerce and Auditor's Rd - Will this be a Place in Mound?